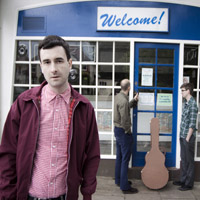 The Lodger
The Lodger was formed by Pontefract-born songwriter, singer and guitarist Ben Siddall inside a Leeds bedsit in 2004 as a solo project, quickly becoming a 3, then a 4-piece. After a few well-received 7-inch singles on a variety of independent labels such as Angular Records and Dance to the Radio, a debut album titled "Grown-Ups" was released in June 2007 around the world.

The Lodger are:
Ben - singing, the guitar. Joe - the bass guitar. Bruce - the drums, singing + Tim - lap steel/2nd guitar joining the band live + occasionally Sarah - background vocals, percussion.

Their releases:
Flashbacks
Booking:
contactthelodger@googlemail.com
Contact them:
contactthelodger@googlemail.com
Official Website:
http://www.thelodgermusic.co.uk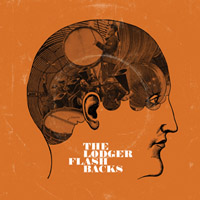 The Lodger
Flashbacks
Shop:
aprivin041
apricd041

the sound of leeds - in contrast to other P!O!P! metropoles in northern england such as liverpool or manchester, a typical music style or specific bands are barely connected to this city at the aire. well, there have been bands such as gang of four or sisters of mercy, that that was a lng time ago. probably it was the quietness at leeds that ben siddall was using to put forward a highlight of guitar P!O!P! with his new album flashbacks! The 10 songs on this album remind of bands such as the smiths, orange juice, the early james or los campensinos. british songwriting par excellenes with choruses that are catchy and lyrics that are witty and partially bitter.


Tracklist: