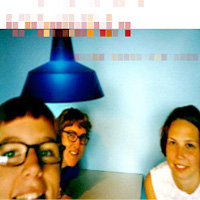 Aquadays
Aquadays must have experienced many rainy days in their lives. But they did not only sit and dream, they decided to work on a soundtrack for times when one is at home thinking.... Thinking of the last summer-holiday, of endless walks on lonely beaches,
of collectingsea-shells, sitting outside and talking to people you have just met minutes ago and will not see again tomorrow. Aquadays are a swedish-three-piece from Gothenburg. The band was formed in November 1993.
Aquadays are:
Lisa Aamot: electric organ
Martin Aamot: electric guitar, synthesizer, rhythm machines and vocals
Klara Albinsson: vocals

Their music:
senseless (4698 kb)
daydreamer
casablanca
june
spacious
sunshine girl
mother of pearl
gem
lustre
autumn swirl
Their releases:
electric songs
Booking:
apricot records
Contact them:
aquadays@apricot-records.de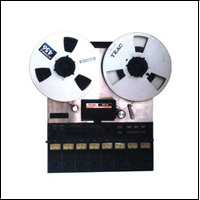 Aquadays
electric songs
Shop:
apricd006

warm, lush, and fragile girl voices, gentle guitar-sounds, dry computer drum sounds and a production that makes you feel good when it is bad outside. they will be your companion through sleepless nights and rainy sundays.



Tracklist:
1 senseless
2 daydreamer
3 casablanca
4 june
5 spacious
6 sunshine girl
7 mother of pearl
8 gem
9 lustre
10 autumn swirl