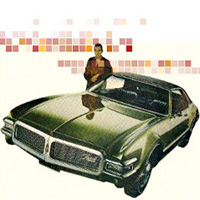 Den Baron
If the present musical output of den baron up to now - stored on C90 tapes - would be queued up, it would reach from the door of his room to his recordshelf (about ten C90). This is also his place of work: his bedroom. Using equipments as an ordinary 4-track-recorder and cheap instruments shows us the relation of the do-it-yourself-home-worker to the old idas of punk - which says that anyone can make music who can hold a guitar longer than 20 seconds in his hands without dropping it more than 3 times. In the centre is always the idea of a song, a melody, which haunts you for the rest
of the day. gnition, apart from the attitude towards punk, was the music of legendary guitar-pop bands, the Class of '86. The influence of swedish pop could be observed lately.
Den Baron are:
Den Baron - Lyrics and Music
Their music:
kaji
tomorov
denclub (2796 kb)
simplicity kills sometimes
being the last one to deliver a song for a compilation
sori
a good time
under your spell
close the door
lost a lover lost a friend
slow motion picture
potion no 1 (4552 kb)
in your eyes
pathetic me
Their releases:
the soundtrack of my life
a dog's life
Contact them:
denbaron@apricot-records.de
Official Website:
http://www.apricot-records.de/baron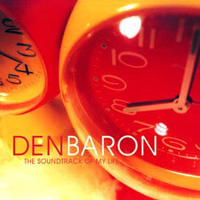 Den Baron
the soundtrack of my life
Shop:
apricd011
aprivin011

den baron – a mystery to friends and to strangers. den mentions only a few of his personal episodes. between all of his jet-setting, clubbing and cocktail-drinking activities he also finds time to record perfect POP masterpieces. because of his hectic existence he doesn't record in famous studios but with his legendary home-recording equipment. well, we should not call it home-recording though - it is more equipment in the sense of hotel-room- or airport-lounge-recording. this new album consists of tracks like postcards from places where den has shown up in the past few months.
a soundtrack of his journey that took him from the white sands of his birthplace cuba to the crowded streets of tokyo and singapore. the songs will remind you of john lennon before he met yoko, of brightest new order moments and of the ten year old cat stevens.


Tracklist:
1 kaji
2 tomorov
3 denclub
4 simplicity kills sometimes
5 being the last one to deliver a song for a compilation
6 sori
7 a good time
8 under your spell
9 close the door
10 lost a lover lost a friend
11 slow motion picture
12 potion no 1
13 in your eyes
14 pathetic me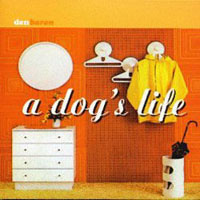 Den Baron
a dog's life
Shop:
aprivin002

bedroom-pop discovery, e.p. containg
2 ace jangle pop songs, one bedroom-
disco-smash-hit and a wonderful midtempo-song called "i can see the flowers in the garden through the window (but i can't touch them)".
first den baron release!
7" limited to 400 copies, handnumbered, dark creme brown and orange vinyl.


Tracklist: